Create and Manage Recommendations
To create a recommendation, click on Project dropdown at the top menu bar and select Recommendations.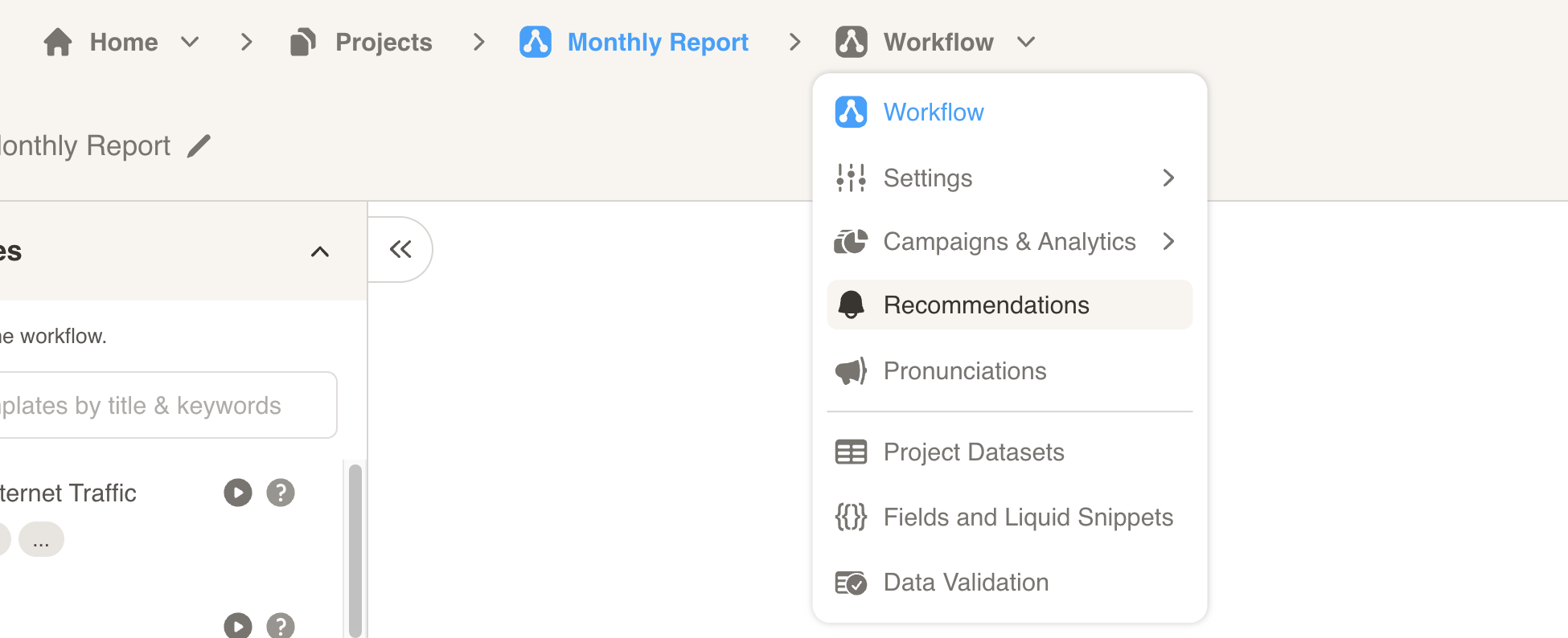 The Recommendations popup will open up. Click on "Add a Recommendation" button in the top right corner to get started.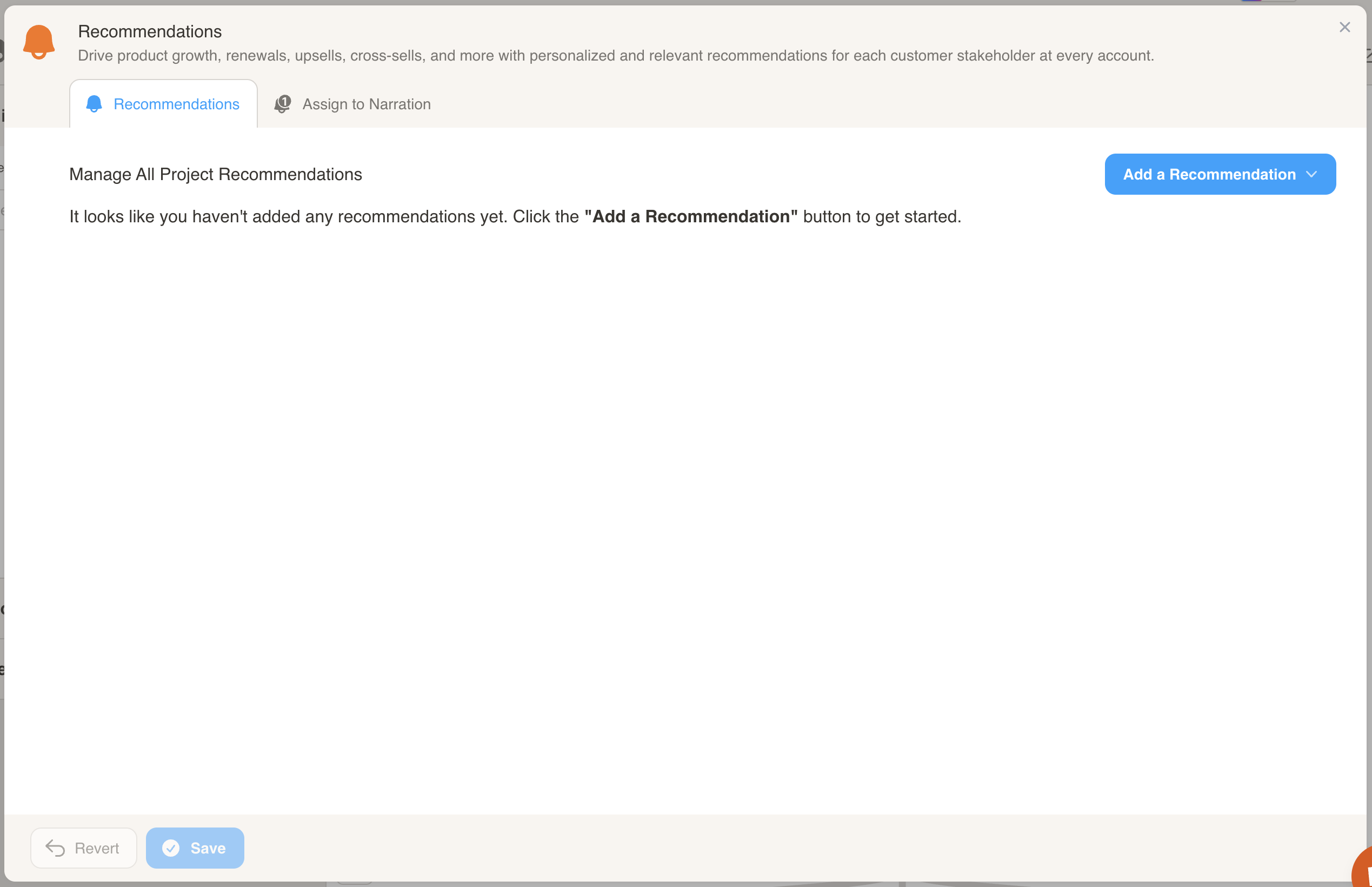 First, select the Recommendation Type that you would like to use. In this example, we'll choose "Send us an Email."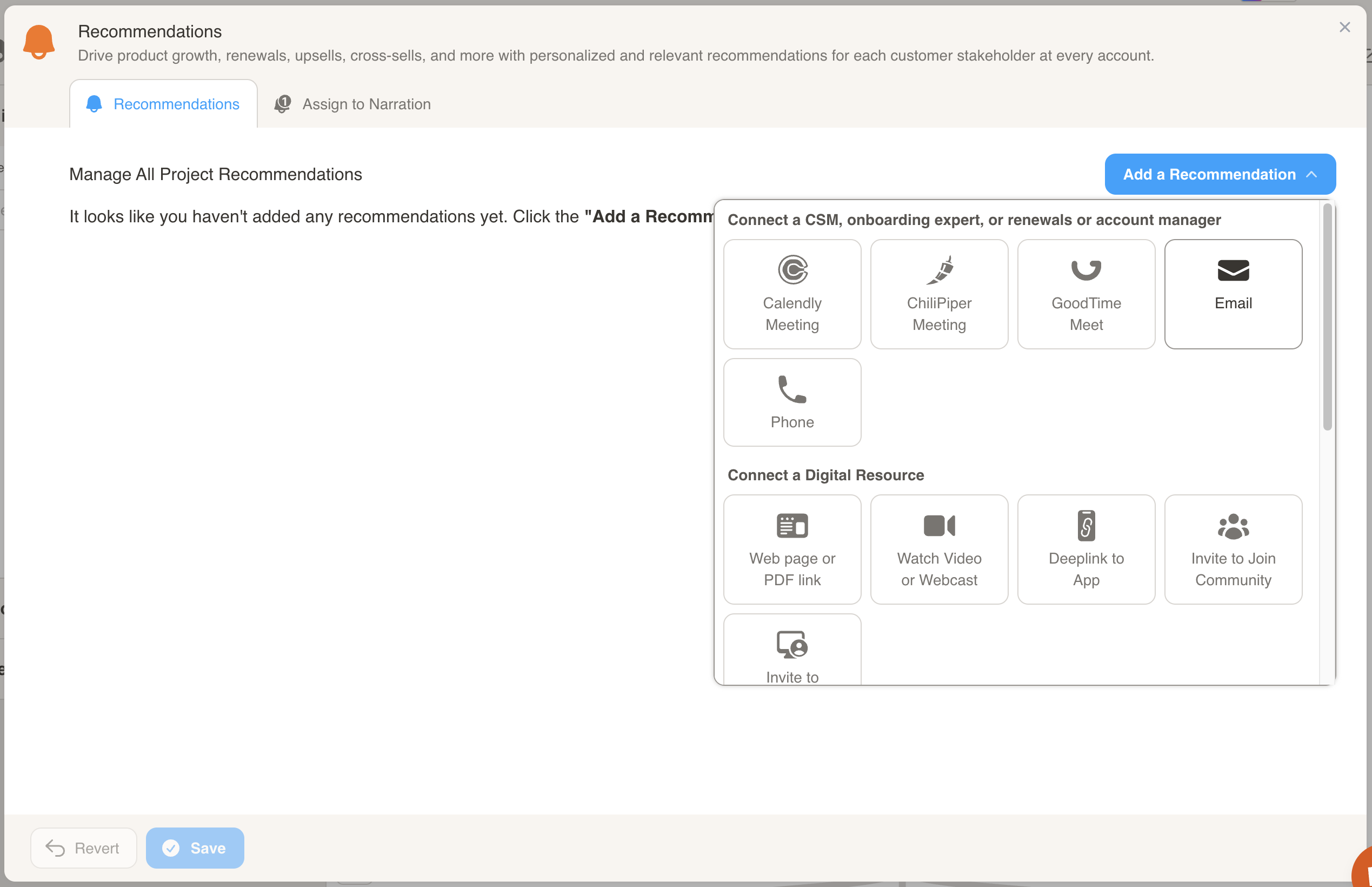 Next, add the email address to use in the Recommendation. This field may be a link or URL in other Recommendation types.
You may customize the Title, Description, and Button Label if you wish to do so, or the recommendation background color.
Note: All recommendations are shown at the end of your cast presentations by default, even if they are not assigned to a narration. If you do not wish to show a recommendation by default, click the toggle under the background color changer.
When you are finished, press the Save button at the bottom of the popup to save your changes.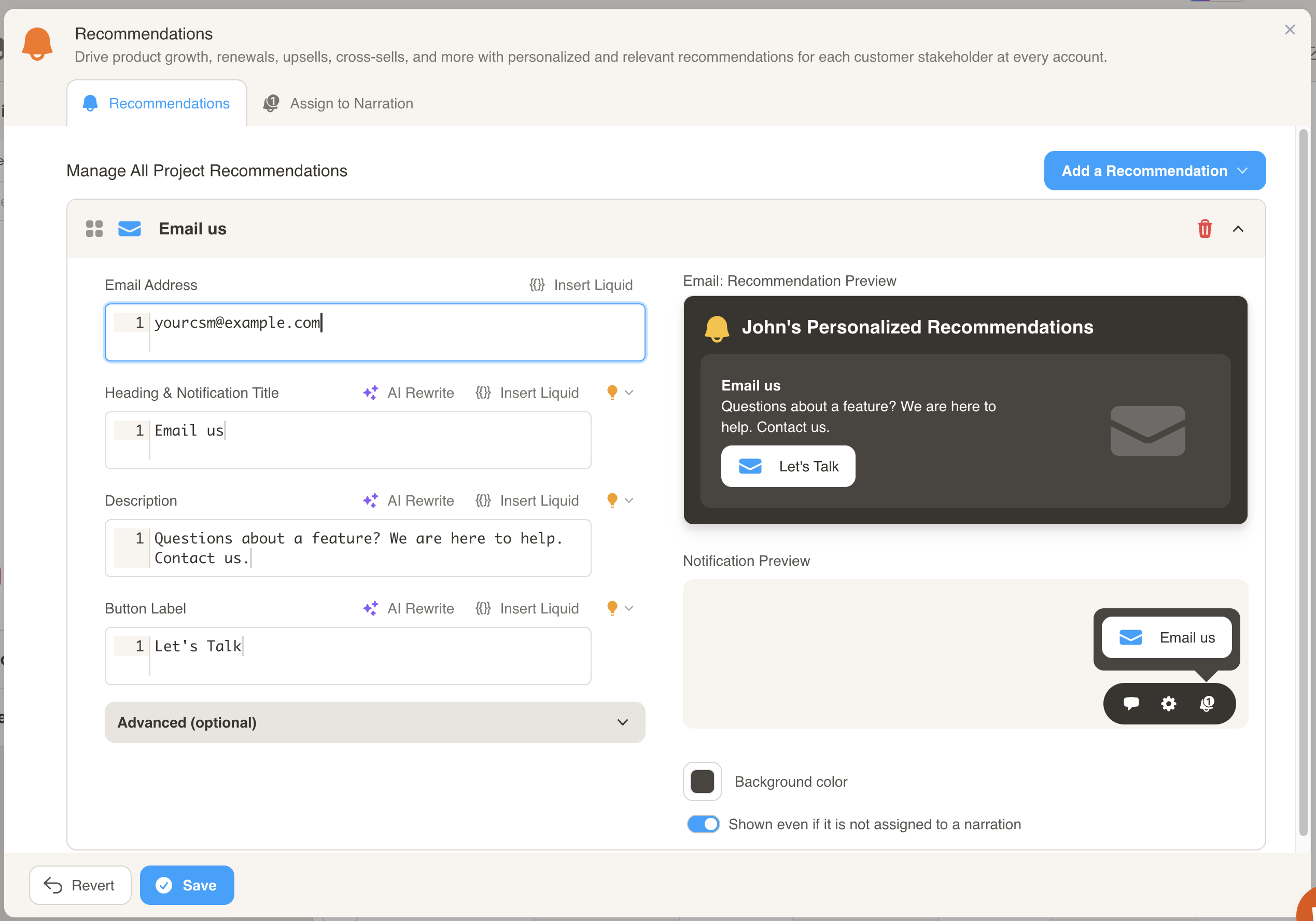 The newly created Recommendation will be added to your list. Repeat the process to create more recommendations for your narrations.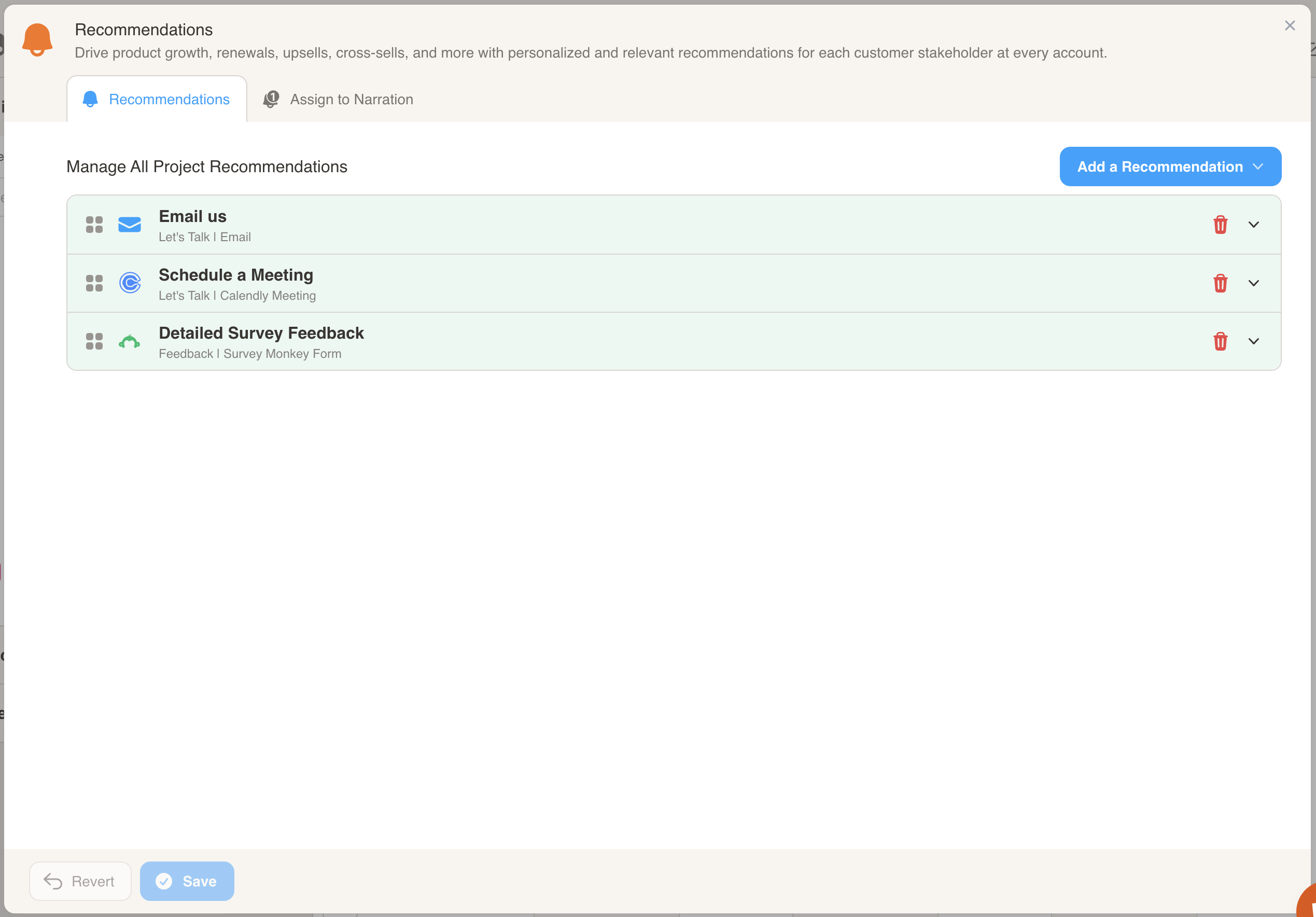 Note: you can rearrange the order of your Recommendations List. Click and hold on the drag icon at the very left of the Recommendation to move its position.