Analytics
In the Analytics tab, you can view the Delivery Metrics and Analytics for each campaign. Click on the Delivery Metrics title to open the delivery dropdown.
Delivery Metrics
The following example shows email delivery metrics. You may click on each metric to view a popup with all the email events for that metric.
Analytics
The following analytics are captured by cast:
Total Delivered, Views, Plays, Recommendations, and Feedback
These main analytics give insight on how your presentation is being watched and interacted with. They include:
Total presentations delivered
Total views
Total plays
Total recommendation clicks
Total feedback received
Below the analytics are some percentages that further explain customer interaction. Use these percentages to evaluate how contacts are viewing and interacting with presentations.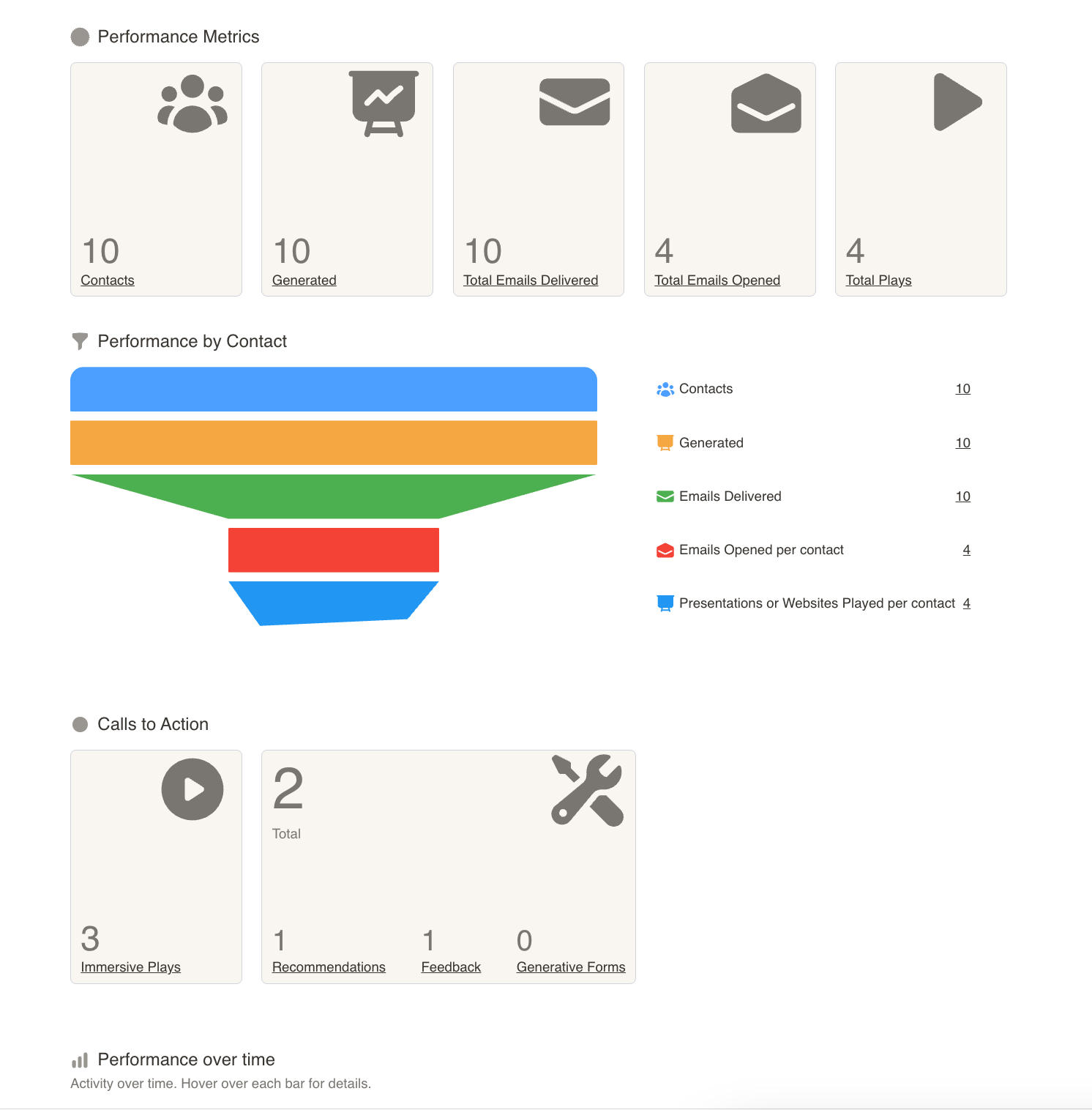 Performance over time
See activity and engagement with presentations over time. Hover over each bar to see the views, plays, recommendation clicks, and feedback for each hour.

Popular slides by total views
See which slides are grabbing the most attention, and which ones are getting the least.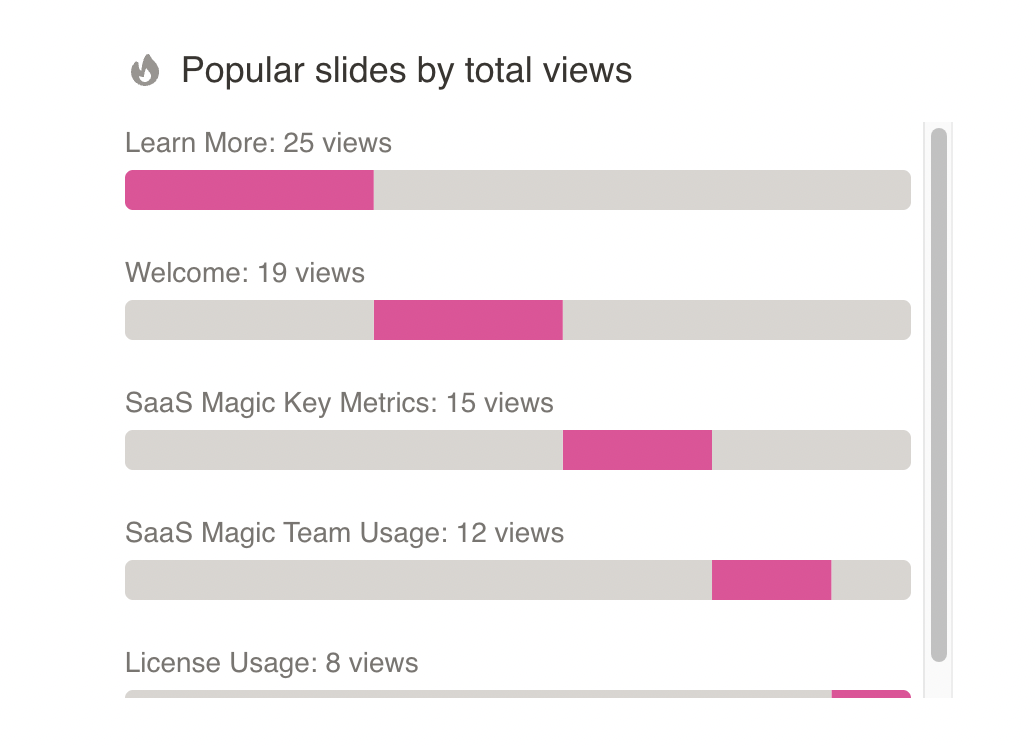 Mobile vs. Desktop and Landscape vs. Portrait
Check analytics for mobile vs. desktop views, and landscape vs. portrait views. This will give you a better understanding of your audience and allow you to tailor your casts to suit their needs.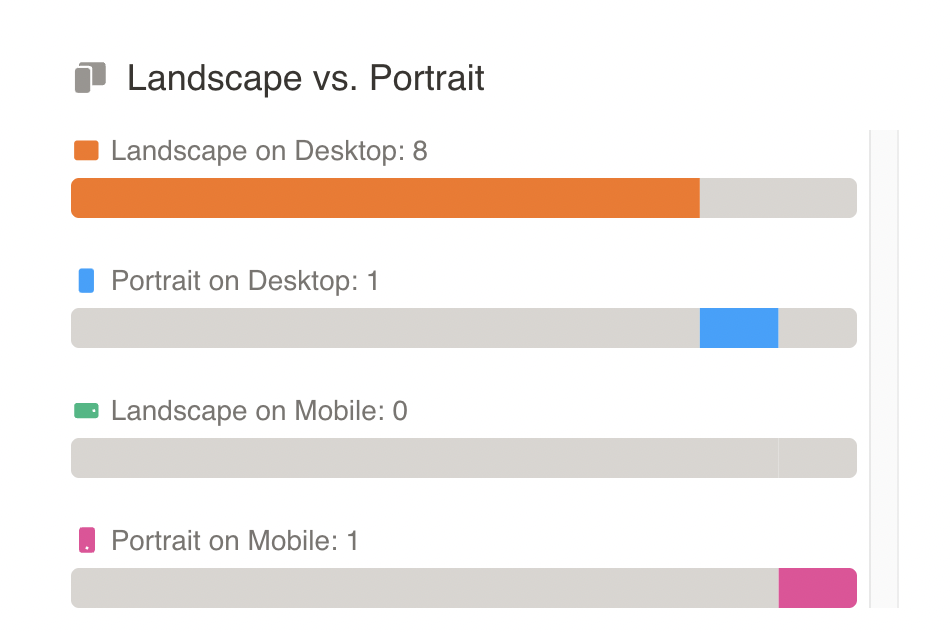 Languages
See which languages your audiences are viewing your presentations in.